Click here to go to the News Archive
- May 15th 2013: Two new basses by luthier José Merlos in Stock. Click on the image to see them:
---
- May 7th 2013: And here's our report of the 2013 Edition of the Frankfurt Musikmesse on our Blog. Click on the image to read it all.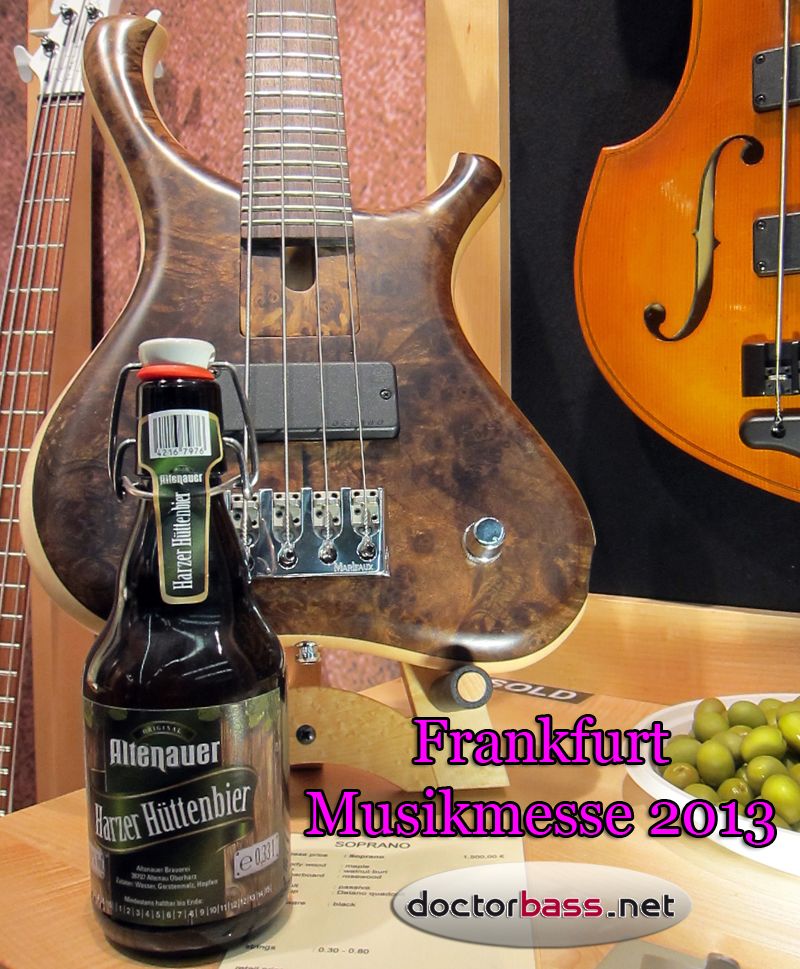 ---
May 6th, 2013: More basses...what else!!
We have received the Marleaux basses we reserved at the 2013 Musikmesse. Also introducing Accuracy Basses with a nice fretless. Great prices on MTD basses, a used Musicman Stingray and a fun to play ukelele bass.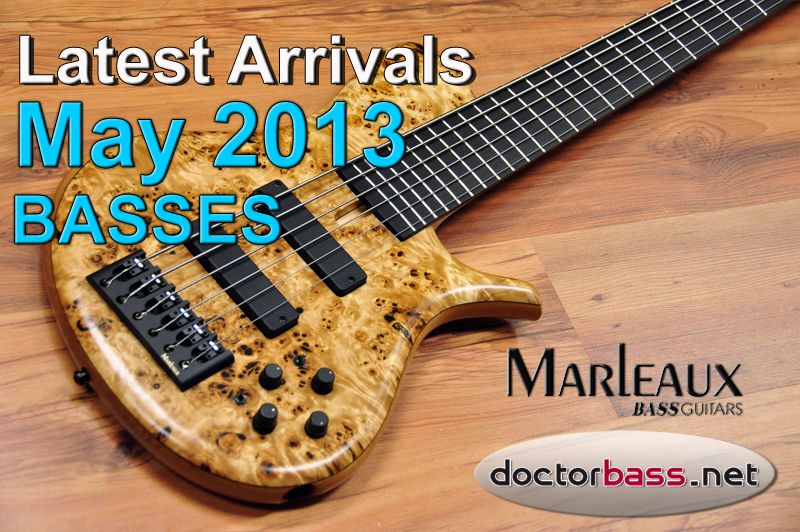 ---
March 11th, 2013: Just updated our LATEST ARRIVALS split into these two sections: BASSES and AMPS/ACCESSORIES. Don't miss it!! Click on the images to see al the new stuff:
---
February 22nd, 2013:
We have just updated the OUTLET ZONE with more than 50 basses and 30 amps. Check it out and please act quickly because some items are selling fast. Click on the image: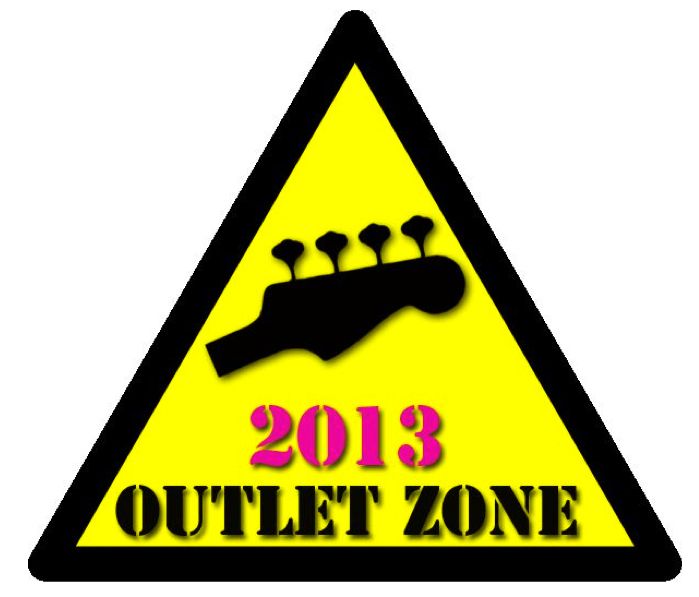 ---
In case you still haven't found a good reason to visit one of the largest bass stores in Europe, here are a couple more reasons to change that. We look forward to meeting you here in Burgos, Spain:
- Burgos chosen as the Gastronomic capital city in Spain for 2013:
http://www.ambrosiamediterranea.com/spanish-capital-of-gastronomy-2013-burgos-video/
http://www.diariodeburgos.es/noticia/ZDCDFBAE9-DA31-B6E2-010C63610E05A5F9/20121219//burgos/alza/titulo/capital/española/gastronomia/2013

- Burgos is chosen by The New York Times as one of the 46 Places to Go in 2013 (Scroll down to #25):
http://www.nytimes.com/interactive/2013/01/10/travel/2013-places-to-go.html?pagewanted=all
And of course we may add this too: Pictures of the shop (February 2013). Basses and amps a go go:
---
November 26, 2012:
We are glad to introduce a new brand in the High End bass market. Please welcome ACCURACY BASSES (Spain). We will hold a special event on December 3, 2012 and will have several of these fine instruments on display for you to check. Bass extraordinaire Anthony Wellington will use his new Signature Accuracy Bass to show that no corners have been cut to try and come with some of the best handmade basses. Free entrance as usual.

---
November 23, 2012:
Short new video by bass master Carles Benavent and playing his tune "Don" dedicated to percussionist Don Alias (with Roger Blavia on congas) which opens Benavent's new CD "Un, Dos, Tres". He also talks about the latest version of his signature Jerzy Drozd "Barcelona" bass and his move to TC ELECTRONIC amplification. His current rig consists of a RH750 head with RS212 and RS210 cabinets
---
November 2, 2012:
New offer by TC Electronic; buy any of these amps BH250, BH500, RH450, RH750, Blacksmith heads or BG250 combo and get a FREE Corona Chorus Pedal. That's a fantastic sounding Chorus that works great with bass, is True Bypass and comes with the amazing Toneprint Technology to add artists presets via USB or with a Smartphone totally FREE. Offer valid from November 1 thru December 31.
---
October 27, 2012: You can now see out full report (4 parts) of our recent visit to the Warwick factory in Germany
Part 3: New Warwick (with Jonas Hellborg)
Part 4: Showroom & Lounge zone
---
September 18, 2012: We just added some more basses to our LATEST ARRIVALS section. Click on the image to check them out:
---
September 3, 2012: -Last day for this amazing offer. Send your order before 14:00 today-
---
July 9, 2012: We kick off this month the best way we know: LOADS of new gear. No less than 47 new basses, many amps and also some interesting accessories. In order to make navigation easier we have split the RECENT ARRIVALS into two different sections: BASSES and AMPS/ACCESSORIES. Click on each picture to go to your desired section. ENJOY!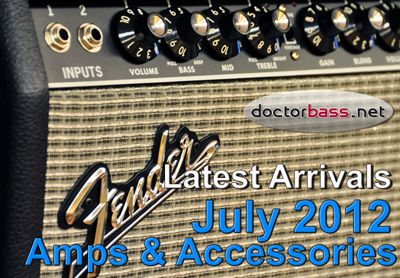 ---

July 3: Super Offer on this gorgeous Jerzy Drozd Bass. 900€ savings on a wonderful bass. Ends Thursday July 5. --SOLD--
June 13: We launch a new TC ELECTRONIC promo
NOTE: Offer starts officially on July 1st, but we can apply it from TODAY. Stock is limited, and we have all the amps in stock, so don't wait or you'll miss it. Offer ends August 30th, but all the amps wil have been sold by then. Contact us as soon as possible if you want to get your FREE CABINET.
---
May 25th: Clinic by Pepe Bao at Doctorbass.net, JUNE 6th

Pepe Bao is one of the most accomplisehd Spanish bassplayes with a mind blowing flamenco slap technique. Apart from the Clinc, we will set up a nice exhibition of MUSICMAN basses with really nice extra discounts. There will also be Ernie Ball gifts. Pepe will be playing tunes from his first solo CD "Navegando por un mar de olivos" o "Sailing the seas of olives" (get the Primus connection?)

---
May 17th, 2012:
RECENT ARRIVALS -- SOLD 1 & 2 --

Here you'll find all the SOLD stuff from the above two sections. We keep this section for reference so it will be very useful if you are looking for a new bass and want to get some new ideas and inspiration.

Due to internal restrictions in this website (hopefully our NEW WEBSITE will be ready very soon), we had to use two sub-sections to put show all the stuff we've sold recently:
You will also find a lot of SOLD stuff here: http://www.doctorbass.net/en/verfamilia.asp?idfam=1000169920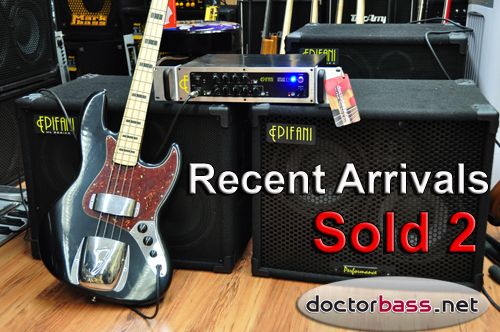 Legal advice
---
May 3rd, 2012: Lots of new gear at the shop:

New Fodera Emperor 5 Standard, 2 Marleaux that we handpicked at the Musikmesse, a bass from a new luthier called Aash, a really special Vigier Delta Fretless, a collector's Musicman Classic Stingray in White/Gold , as well as some ex-demo basses with a really nice price such as a Yamaha Attitude III LTD and some Fenders. We add a new product line with the Roland GR55 & VB-99 processors. Regarding amplification, we welcome the new TC Electronic BG250, as well as the much awaited new Fender Bassman amps, which are pretty amazing, and also the new EBS Reidmar lightweight head as well as an Ampeg mini stack and some more stuff. To sum up: lots of new gear ready for you to try at the shop and order at any time.
---
March 12th 2012:
Who said March is a quiet time of the year: we just updated our website with loads of new basses and amps. Click on the image to discover them:

---
February 27th 2012:
Warwick have just launched their new series of bass amps for 2012. We are really impressed! Tone and quality are amazing for the price, from the little 20W practice combo to the mighty 600W stack. Come to Doctobass.net to try them (or place an order) and you'll get free Warwick gifts. It is hard to believe how good they sound for the price. Click on the picture to read all the info:

Óscar García from Celtas Cortos testing the new 2012 Warwick Amps
January 30th, 2012:
New Fodera Matt Garrison Standard:
This model was officialy presented at the NAMM show a couple of weeks ago. We were lucky enough to be there. Matt played some great music on it and proved it is more versatile than you might expect from a 33" scale-26 fret bass. Click on the bass to read all about it in our Blog and check the pictures and videos that we took at the NAMM of this beauty.

---
January 23rd 2012:
Don't forget to check our Facebook page and LIKE IT. First pictures of our trip to USA and Mexico are already there. Pictures and videos of the 2012 NAMM show will follow in the next few days. English texts bellow Spanish text in all the pictures and comments.

January 12th 2012:
We launch our social networks. It was about time!! From now on you'll be able to follow us more easily and you'll be the first to know about new producs, promotions and special offers, as well as bass events. Click on the images to go to your professional Facebook and Twitter pages. Don't forget to click the "Like" button on the Facebook page.

We have decided to intruduce oursleves in social networking the day before our trip to USA where we will be visiting the FENDER factories in Corona (California) and Ensenada (Mexico). We will then attend the NAMM show in Anaheim so stay tuned for almost real time follow up of our trip.
---
January 2nd, 2012: Latest Arrivals January 2012
A classic Doctorbass.net feature: New Year= New Basses. Check them out!
---
November 28th, 2011: New FENDER INSTANT REBATE
Buy a Fender or Squier bass (selected models) and get up to 100€ off the published price. Contact us for details.
√ Fender American Standard Series: 100€ off
√ Fender Road Worn Series: 90€ off
√ Fender Mexico Standard Series: 40€ off
√ Squier Vintage Modified Series: 30€ off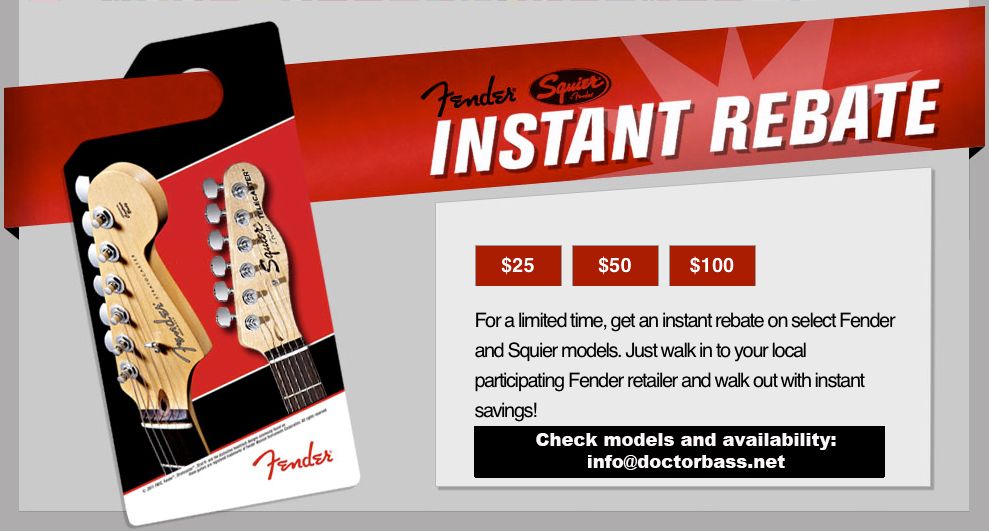 ---
October 26th, 2011: New STANDARD series from Fodera
A few weeks ago Fodera released the first units of the new Yin Yang standard series, and now it is time for the new Emperor 5 Standard.
Both basses have been designed to allow more players reach the level of excellency that comes from these master luthiers in Brooklyn, New York. If you don't want to wait for almost two years for a Custom Fodera and want to spend less money, Fodera have made an effort to bring you some really interesting basses at a fraction of the price but with NO SHORTCUTS AT ALL. These basses are made by th same hands that make the custom Fodera basses, using the same materials and tools. In order to brind the price down as much as possible, these are "closed" models, meaning no changes or modifications are allowed. This means they can plan in advance what materials will be needed and will be making these basses in batches, reducing the time consuming process of making "one offs".
The Yin Yang Standard is basically the same instrument that Victor Wooten has been playing for years (except for a few minor differences), so you know what to expect in terms of playability, sound and dynamics. It'll blow your mind if you try it, believe us!
The new Emperor 5 Standard is quite differnet, and has been designed from scratch to cover as many different styles as possible, meaning this is a really versatile bass that can be used in a multitude of situations. We are expecting the first E5S in a few months, so you can reserve it now.

FODERA Emperor 5 Standard:
FODERA Yin Yang Standard:


---
October 21st, 2011: Price drop in MUSICMAN BASSES!!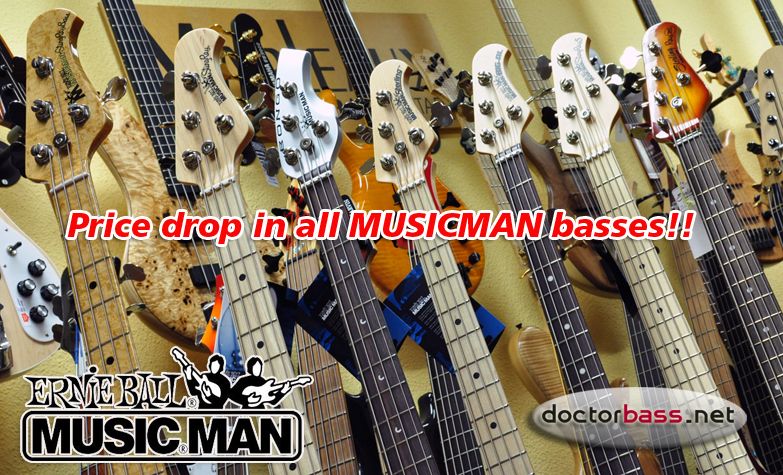 Price drops are always welcome, and in this case you can have a great US Musicman for a lower price now. We have adjusted the price of the Musicman basses we have in stock accordingly.

You can find our Musicman basses here:
---
September 14th, 2011:Lots of new basses in the Latest Arrivals section. Click in the image to see all the goodies
September 8th, 2011: Sorry, Offer has ended.
BH500 _____ 450€
BC410 _____ 450€
BC212 _____ 350€
BC210______ 300€

Buy a BH500 head and a BC series cab and get another cab FREE! Limited Offer
Sorry, Offer has ended.
---
June 16th 2011: New lower price for the TC ELECTRONIC RS410 cabinet. Retail price has gone from 997€ down to 775€, so the new OFFER price is just 695€.
We can also offer 2 UNITS with small cosmetic blems for 599€
Sorry, Offer has ended.

Special Offer cabinet #1: 599€

Special Offer cabinet #2: 599€