Not for sale.
This is a Lakland US Joe Osborn 5 that has been built for Lakland endorser Matías Eisen (bass player for award winning songwriter Coti).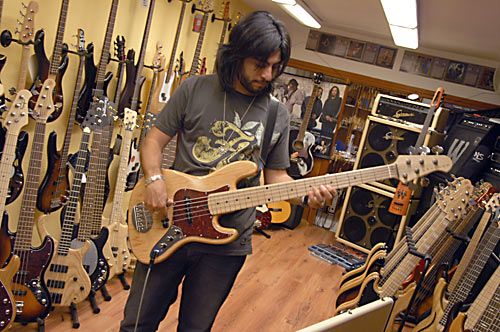 This is a good example of the wide number of options available in US models to suit the player's needs. In this case, Matías wanted a ligthweight resonant body, coupled with a maple board (gorgeous piece of bird's eye maple, by the way), and of course VINTAGE tone thnaks to Lindy Fralin pickups. To top it all, Matías added a J-Retro Preamp at the factory with rear battery access.
Build up time goes from 9 to 12 months easily, but the wait is worth, honest.

Price :

Brand : Lakland
Extended Info: http://www.lakland.com/