Recent Arrivals, Sections
---
We receive so much new gear every month that as you probably know we are only able to update this section recently.
Actually, we receive so many new basses that we have overloaded the limit of information that we can put into this section. We are already actively working on our BRAND NEW WEBSITE, which will be released soon, but in the meantime we have decided to organize a little bit this part of our website for you to surf over it easily. You will now find 3 different sections:
- Current month's new arrivals

- Previous new arrivals

- Sold stuff from the above two sections

LATEST ARRIVALS - MARCH 2013-
Here you'll find all the new gear we will be receiving along 2012
PLEASE NOTE: We have split the LATEST ARRIVALS into 2 different Sections: BASSES and AMPS/ACCESSORIES. Click on the images to check them out!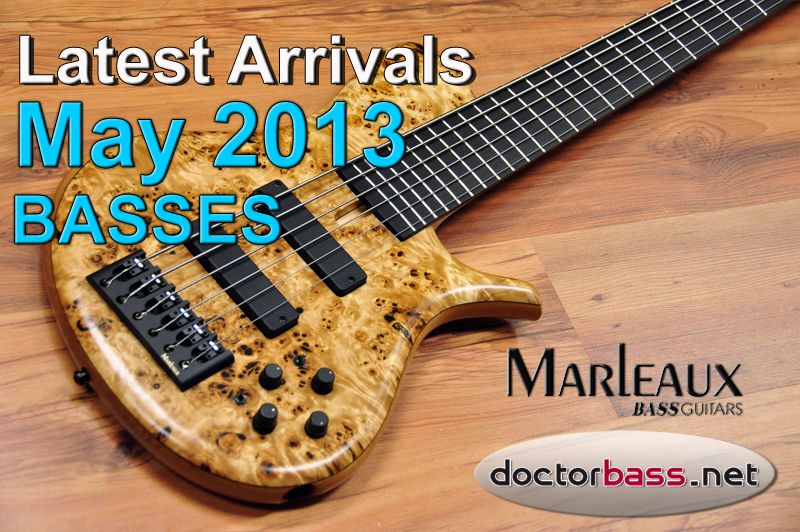 RECENT ARRIVALS - Until 2012-

Here you'll find all the new gear we until the end of 2012. All of these products are in stock and are available for immediate delivery.


Click on the picture to see all the new stuff
---
RECENT ARRIVALS -- SOLD 1 & 2 --

Here you'll find all the SOLD stuff from the above two sections. We keep this section for reference so it would be very useful if you are looking for a new bass and want to get some new ideas and inspiration.
Due to internal restrictions in this website (hopefully our NEW WEBSITE will be ready very soon), we had to use two sub-sections to put show all the stuff we've sold recently:
You will also find a lot of SOLD stuff here: http://www.doctorbass.net/en/verfamilia.asp?idfam=1000169920