KSD= Ken Smith Design
Recreating the magic from the 60's and 70's Vintage Basses, Ken Smith is pleased to introduce the KSD Proto-J series. Drawing on his many years of experience as a studio professional in New York City and as a world class Luthier, Ken Smith designed the Proto-J series to meet the demands of Professional Bassists around the world. Ken incorporated many of the features found on his U.S. Basses into a design that is familiar and recognizable to many Bassists.

This a 704 model (or 70's, 4 string model). With a hard ash body and maple fretboard, this bass delivers a full sound with the right amount of attack and snap, just like a good old vintage J bass from that era (think Marcus)
Alternatively, we offer the amazing J-Retro 01 Deluxe preamp as an optional upgrade. This top class preamp will not change the sound off the pickups, and will fit right in*, offering more EQ options:

Bass Boost
Treble Boost & Cut + pull for extra Bright
Mid Boost & Cut
Mid freq sweep
Tone Control (works in Passive & Active Modes)
The price of this preamp (installed) is 300€
*Minor routing of the control cavity might be necessary. We offer free instalation of this preamp.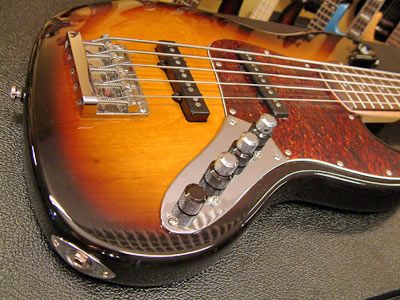 KSD with J-Retro 01 Deluxe preamp installed