100W, 1X15" + TWEETER, MADE In USA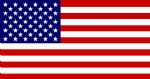 This is a clever combo. The conservatively rated 100W really deliver, thanks to the wedge design that allows you to keep it on the floor for maximum low end impact, while it directs the high frequencies from the tweeter up to your ears. The 5 way Style Selector offers 5 instantly useable great sounds that can be further tailored with the 3 band EQ. Other special features include an Aux input, balanced DI output and more.
Note: this is our last "Made in USA" Ampeg BA-115 combo. This unit has nothing to do with the new Ampeg amps, which are manufactured in Vietnam. The american amp has more effective power, better sound and is overall better built. Ampeg have closed their factory in the U.S.and are now producing ALL their amps in Vietnam.
Don't miss the chance to buy a great amp that won't be available anymore anywhere else.
Ampeg BA 115 (Made in USA)
Ampeg BA 115 (Made in USA)

http://www.ampeg.com/