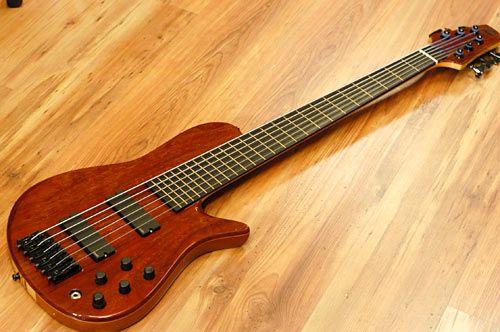 This is a very special handmade Singlecut fretless 6 string bass. It has been made by luthier Miguel Ángel Elvira.
It is a big bass in every sense, and all this amount of wood has a definitive effect int he sound of the instrument, which could be described as woody, warm and tight.
Top hardware by Shcaller is used throughout, and electronics are courtesy of EMG (pickups and circuit).
Fretlines will help you play in tune, something your band mates will be happy about.
Note: This bass was comissioned by a customer and after using it for a few months decided he prefered a 5 string, so he returned it to Elvira, hence the discount off the list price.

Elvira Singlecut 6 fretless