This is the most affordable Ampeg head, but you still get 300W (@ 4 Ohms) of pure Ampeg tone thanks to the MOSFET technology. MADE in USA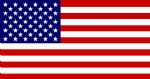 You'll get this amp sounding in a breeze. The simple front pannel includes Input Gain, Bass, Ultra Mid and Treble, plus Master Volumen and a switchable limiter. There's balanced DI output at the back.
Note: this is our last "Made in USA" Ampeg B1R head. This unit has nothing to do with the new Ampeg amps, which are manufactured in Vietnam. The american amp has more effective power, better sound and is overall better built. Ampeg have closed their factory in the U.S.and are now producing ALL their amps in Vietnam.
Don't miss the chance to buy a great amp that won't be available anymore anywhere else.
Ampeg B1R (Made in USA)
Ampeg B1R (Made in USA)

http://www.ampeg.com/