1200W a 4t Ohms
, classic Ampeg sound and ultra-flexible speaker configuration.
MADE In USA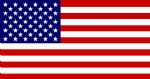 This amazing SVT 4 PRO is the big brother of the best seller SVT 3 PRO, sharing the hybrid design (tube preamp and sold state power amp).

As usual the familiar "Ultra High" & "Ultra Low" plus "Bright" switches allow you to get that classic Ampeg sound in 5 seconds.
A very powerful sonic too is the Mid control with frequency selector. This allows you to select between 5 different Mid frequencies: 1=220Hz, 2=450Hz, 3=800Hz, 4=1.6kHz and 5=3kHz.

In case that's not enough, there's also a switchable 9 Band Grahic EQ. Use this to further change your sound, or as a pseudo scond channel for a different instrument, or just as a volume boost for solos. Great!
Wait, there's more: the built in Compressor allows you to control those nasty peaks; The Pad switch is great if you use a hot active bass, and the Mute switch shuts the amp down for silent tuning, for instance, in which case you can use either of the two Tuner out jacks (one at the front, one at the back). There's also a switch to disengage the Limiter, and you can also switch off the Effects with another switch. Options or what?
You can use this amp in Mono bridged, Stereo Full range or Stereo bi amp (one cab of the Highs like a 2x10", 4x10" and one for the lows such as a 1x15" ó 1x18"). If you choose to biamp, there's a Crossover plus a Low/High Balance control, for quick and easy adjustments.
Ampeg have made sure that there's enough power here regardless of the number of cabs and arrangement to want to make. You get no less than 1200W in Mono bridged mode at 4 Ohms (490W per channel at 4 Ohms in Stereo), or 900W n Mono bridged mode at 8 Ohms (300W per channel at 8 Ohms in Stereo). It will go down to 2 Ohms in stereo too, giving 600W per channel.

The back pannel is comprehensive indeed, with all the power output choices clearly marked (Mono, Stereo Full Range or Stereo Bi-Amp).
There is also a Stereo Effects Loop, 2 balanced outputs (one per channel), as well as inputs for the pedals that will control Mute, Effects and Graphic EQ.

Note: this is our last "Made in USA" Ampeg SVT4 PRO head. This unit has nothing to do with the new Ampeg amps, which are manufactured in Vietnam. The american amp has more effective power, better sound and is overall better built. Ampeg have closed their factory in the U.S.and are now producing ALL their amps in Vietnam.
SPECS:
RMS Power Output: 300-Watts x 2/900 (mono-bridged @ 8 Ohms)
RMS Power Output: 490-Watts x 2/1200 (mono-bridged @ 4 Ohms)
RMS Power Output (2 Ohms): 600-Watts x 2
Preamp: Tubes (3 x 12AX7)
Power Amp: Solid State
Tone Controls: 3-Band
Mid Tone Control: 5-Position
Graphic EQ: Yes, 9-Band
Ultra Low/High Boosts: Yes
Balanced Line Out: Yes x 2 Pre/Post with Level
Effects Loop: Yes x 2
Preamp Out/Power Amp In: Yes x 2
Dimensions (W x H x D inches): 19 x 5.6 x 15.5
Weight: 39.5 Pounds
Ampeg SVT 4 PRO (USA)
Ampeg SVT 4 PRO (USA)

http://www.ampeg.com/