1100W at 4 Ohms, classic Ampeg sound and powerful EQ. MADE In USA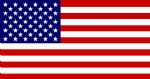 This great SVT 6 PRO head follows the same design as other PRO Series amps, with a hybrid design: tube preamp and solid state power amp.

As usual the familiar "Ultra High" & "Ultra Low" plus "Bright" switches allow you to get that classic Ampeg sound in 5 seconds.
In this case Ampeg have incorporated an extremely powerful semiparametric 4 band EQ. This means you can choose the frequencies that you will be boosting or cutting with the 4 bands: Lows, Low Mid, High Mid, Highs

In case that's not enough, there's also a switchable 9 Band Grahic EQ. Use this to further change your sound, or as a pseudo scond channel for a different instrument, or just as a volume boost for solos. Great!
Wait, there's more: the built in Compressor allows you to control those nasty peaks; The Pad switch is great if you use a hot active bass, and the Mute switch shuts the amp down for silent tuning, for instance, in whcih case you can use the Tuner out jack.
Just like in the SVT3 Pro, there's a Tube Voltage control. Here's how it works: it varies the high voltage supplied to the power amp tubes. This allows a variety of tonal response characteristics from the power amp and replaces the limiter found on typical solid state power amps. At "10" the voltage is at maximum, providing a dynamic, highly responsive tone. At "0" the voltage is at minimum, offer a thickened, more compressed tone. This tone can also be distorted, depending on volume level. In between settings are best for preventing harsh distortion when driving the power amp to its limits. The effect of this control increases from moderate to dramatic as the power amp is driven harder.
You can use this amp in Mono bridged, Stereo Full range or Stereo bi amp (one cab of the Highs like a 2x10", 4x10" and one for the lows such as a 1x15" ó 1x18"). If you choose to biamp, there's a Crossover plus a Low/High Balance control, for quick and easy adjustments.
The power section delivers no less than 1100W at 4 Ohms, and 750W at 8 Ohms.
The back pannel houses all the neccessary inouts and outputs: Speakon and 1/4" speaker outputs, Effects loop, Mute pedal input, preamp output (to dirve further amps) and power amp in (to use an external preamp and go direct to the power section, bypassing the internal preamp).
Don't miss the excellent professional Transformer Balanced DI output with Pre/post EQ, Level control and ground lift.



Note: this is our last "Made in USA" Ampeg SVT 6 PRO head.

Please note: items included in the Outlet section might show some minor wear and tear sings from being in our exhibition for a while. These are just cosmetic issues. The performance of the item is not affected by this at all.
Ampeg SVT 6 PRO -Made in USA (B Stock)
Availability: Inmediato
Ampeg SVT 6 PRO -Made in USA (B Stock)

http://www.ampeg.com/