1x15" + tweeter, 200w RMS @ 8Ω, MADE IN USA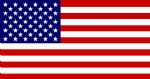 Here's an American 1x15" Ampeg cabinet that will work perfect on its own or as a complement to 2x10" or 4x10" cabs.

The BSE115T produces a fat and round sound, and will make you feel the lows thanks to the 119db SPL. There are two inputs at the back: one for the single 15" speaker, plus another one that activates the built-in tweeter so you can use one or the other depending on what you prefer or need.

The cab weighs in at 22Kg, so you can move it around easily.
Ampeg BSE-115T (Made in USA)
Ampeg BSE-115T (Made in USA)

http://www.ampeg.com/