YAMAHA BB714BS (Billy Sheehan Signature)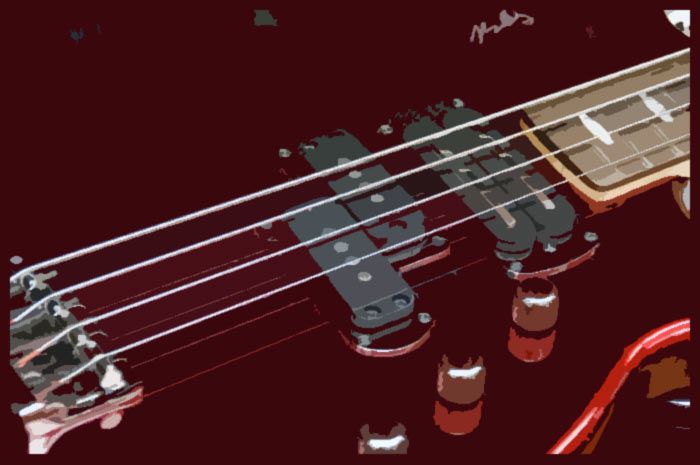 Here's the new Yamaha BB714BS.
The last two letters come from the name Billy Sheehan who of course you know is one og the biggest names in rock bass.
If you want to learn more about this bass player and his other signature model, check the Yamaha Attitudde Ltd II.
Let's focus now on the BB714BS.
Designed by Billy and Yamaha's Hollywood-based custom shop, the new model is based on the current BB series, the shape Billy played when he joined Yamaha in 1983. Adding a custom-wound woofer pickup to the regular model's split single coil pickup together with redesigned and repositioned controls and a solid brass bridge.
Woofer pickup designed incollaboration with YASH In addition to the split pickup, the BB714BS carries a specially designed double humbucker installed at the neck position where it generates great low-end tone.The front humbucker is wired through a push-pull high-cut circuit that lets you choose between a traditional "Attitude" neck pickup tone with high-end, or a bass boosted ultralow 60's sound

One thing's clear though - this is no ordinary bass. Beneath a reasonably mild-mannered vintage reissue exterior lies the beating heart of a seriously powerful, versatile instrument. Because, you see, this is not your usual signature model. It may be very firmly built to a spec that is one person's vision, but it's as far from a one-trick horse as is possible. Of course, players wanting to emulate Billy Sheehan's sound will be more than satisfied, but the BB714BS has appeal far wider than that and will find a happy home with many a funk, blues, jazz, soul and fusion player. Few and far between are the basses that combine the ideal balance of modern and ultra-vintage sounds but here is one of them – wind in that woofer pickup and you'll soon believe too.
The BB714BS has all of the things that you'd expect from a Yamaha BB – solid alder body, gig-ready setup and great hardware - and a couple of things you might not, most notably that pickup and those controls.

What you get is a 100% passive bass with 3 very distinct sounds and 5 combinations. Not bad at all!.
Specifications:
Alber Body
Maple neck with rosewood fingerboard
22 frets
Black bridge and machineheads
Split P and Sub pickups
Volume, Balance and Tono (push-pull with capacitor to reduce cut the highs from the humbucker)
Note: these are the first two BB714BS's to arrive in Spain. Billy himself introduced them at a clinic in September. After dinner Billy signed both basses, so if you want a bass that is also a great collector's item give drop us an email.
At Doctorbass.net we are offering the BB714BS in two different versions:
- Regular (in Black or Lava Red)
- 2 signed units


We also have a signed Attitude Ltd II
Yamaha BB714BS Black
Yamaha BB714BS Black

http://www.yamaha.com/