This is a great Vigier bass made in France. The Excalibur model is also one of the most traditional looking of this brand but shares the same 10/90 neck (10% carbon/90% wood) woth the rest of models in the Vigier catalogue.
The lightweight and resonant alder body comes with a jaw dropping flamed maple neck that we've never seen before in an electric bass. It actually looks more like a cello!! Amazing stuff!
The bridge pickup on its on produces a wonderful attack that is perfect not just for Jaco style, but also for flamenco.
Mix the two pickups and you'll get a mouth watering full bodied tone that can be used for just any stule of music.
Controls are: Master Volume, Balance, and 2 Band (boost only) EQ. There's a small trim pot to get the best signal to noise ratio, and can be adjusted through the pickguard with a small screwdriver.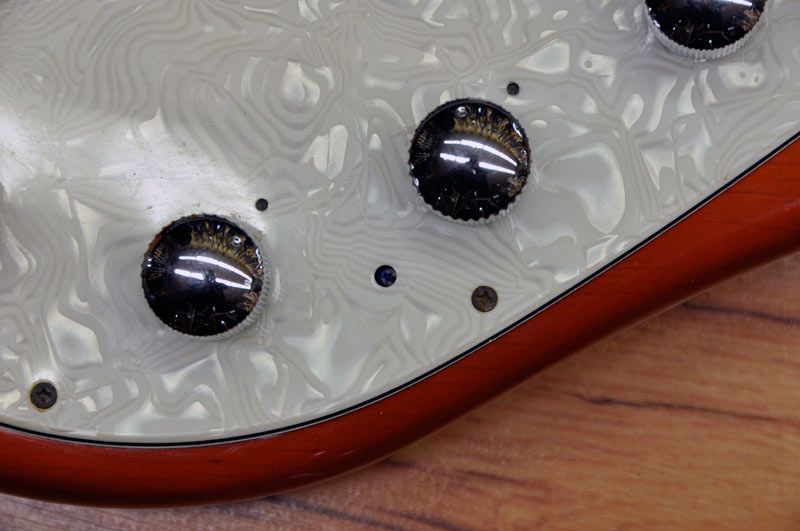 Bridge, pickups and electronics are all Vigier's own, and machines are top quality Schaller.
This is a used bass, so it has the obvious marks here and there. We have made a pro set up on it, including neck and bridge adjustments, electronics clean-up, fresh strings, etc., so it is ready to play.