This is an original 1973 Fender Telecaster bass finished in rare Butterscotch Blonde. Obviously this is a used bass and show sings of use but everything is in perfectly working order.
Fender started to build the Telecaster bass back in 1968 and ended production in 1979. The first models were closely based on the original P Bass from the early 50's (Singlecoil non split pickup in the middle, etc.). Later on in 1971 the pickup was replaced by a much more powerful and deeper sounding humbucker at the neck position, changing also the pickguard shape.
This version of the Telecaster bass is Fender's deepest bass ever. Properly amplified it will move the house, literally.
Billy Sheehan used this idea to add more low end to his Fender P Bass back in the 70's and this would be the first step in the evolution of his signature basses which have always had a humbucker pickup at the neck. Here's that evolution at a glance: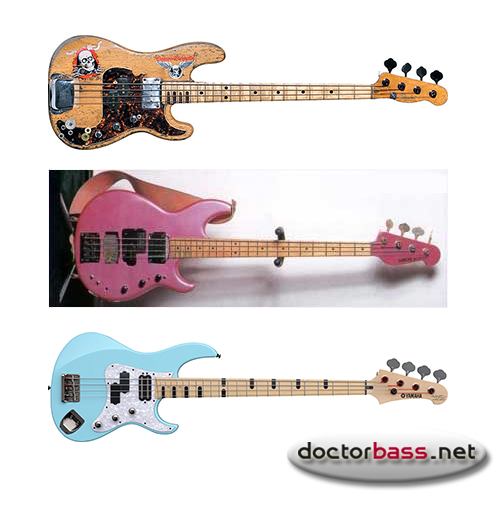 Fender Telecaster Bass (1973)
Fender Telecaster Bass (1973)
COMENTARIOS